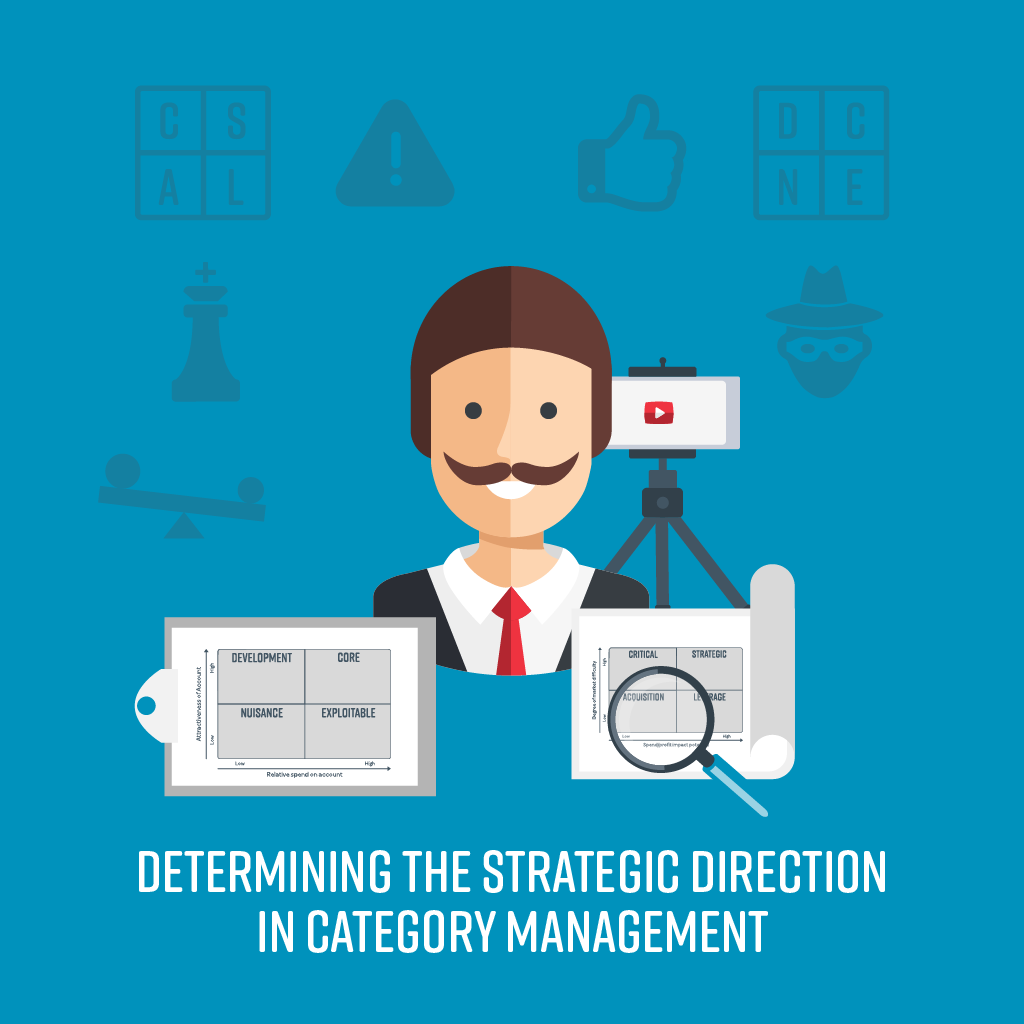 Strategic Direction Setting
What is it? Strategic Direction Setting is about identifying the most appropriate way forward in terms of strategic sourcing. Combining the insights that Portfolio Analysis and Supplier Preferencing bring gives a powerful insight into your position.
How does it work? This learning module will ensure you understand the principles and be able to use the tool to successfully complete a supplier preferencing analysis of your own and help determine the relationship you want with your suppliers. It will also ensure you understand the principles and be able to complete a portfolio analysis of your own.
What is the structure of the course?   It is 120 minutes of eLearning and comprises of 4 microlearning modules; two explanation videos and two interactive eLearning modules. 
Who is it suitable for?  Novice to Expert.
When is it useful?  Category Management, Supplier Relationship Management and generally when assessing your relationship with your suppliers.
Please note: The above prices are quoted exclusive of Value Added Tax (VAT) and may be subject to UK VAT, or the local equivalent in the customer's country of purchase, at the prevailing rate, dependent on the status of the customer (B2B or B2C) and the nature of the products being purchased. If you are a B2B customer for our services in the RoW you may find that you need to account for VAT in your country under the reverse charge mechanism.
---
Share this Product
---
More from this collection