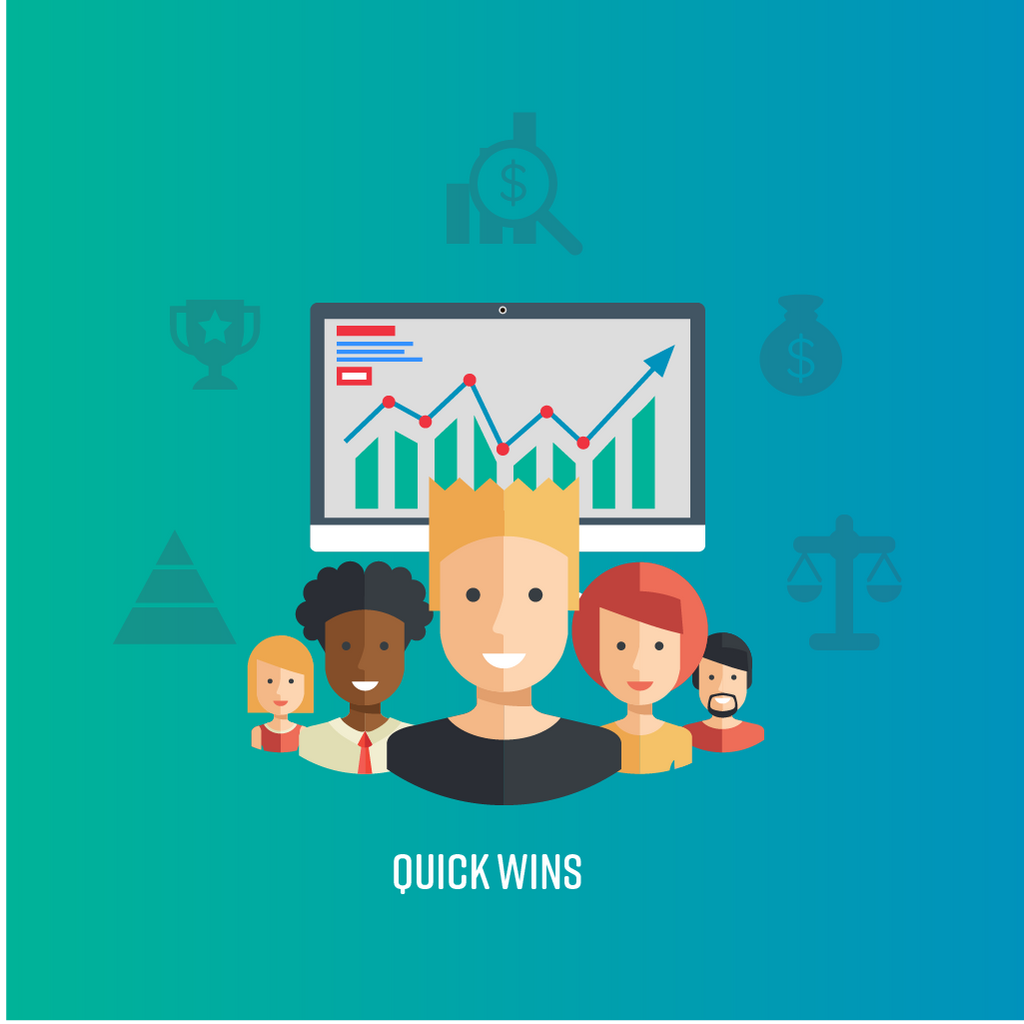 Quick Wins
What is it?  Quick Wins is a tool used to identify early benefits within a project. Pursuing quick wins early on is important for securing interest and support of the business and key stakeholders and for gaining momentum.

How does it work? The purpose of Quick Wins is to:
Demonstrates early success.
Creates project momentum.
Helps build enthusiasm within the team.
Secures stakeholder buy-in early on
Brings value and justifies a project that might otherwise take many months to realize benefits.
What is the structure of the course? It is 30 minutes of eLearning and comprises of 2 microlearning modules; an explanation video and a presentation slide show

Who is it suitable for?  Novice to Expert. 

When is it useful?  Category Management and project prioritisation management
Please note: The above prices are quoted exclusive of Value Added Tax (VAT) and may be subject to UK VAT, or the local equivalent in the customer's country of purchase, at the prevailing rate, dependent on the status of the customer (B2B or B2C) and the nature of the products being purchased. If you are a B2B customer for our services in the RoW you may find that you need to account for VAT in your country under the reverse charge mechanism.
---
Share this Product
---
More from this collection