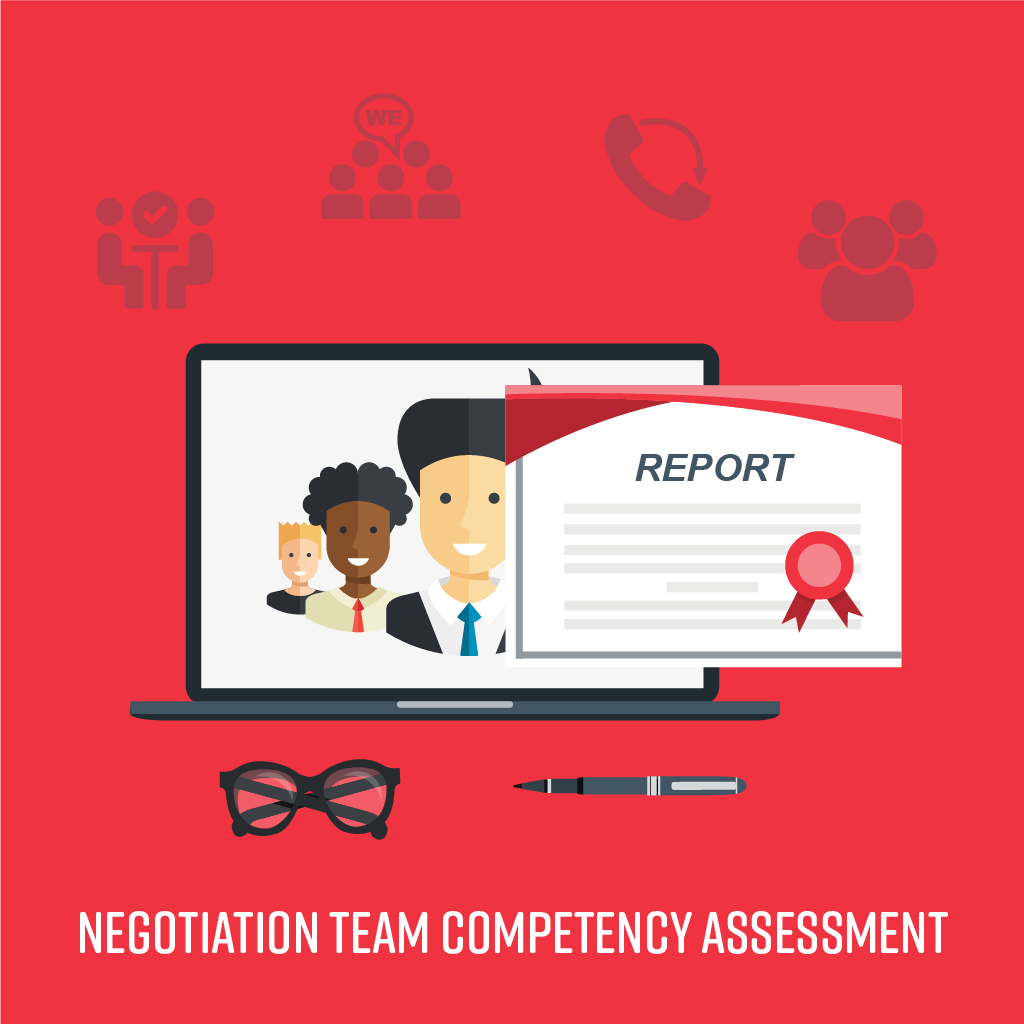 Negotiation Team Competency Assessment
Our Competency Assessment programs are designed to determine a measure of core negotiation or specialized strategic procurement capability against 15- or 25-point competency frameworks. We offer assessment solutions for individuals or a group through a fully managed interview-based program with the option of customization for your organization.
The following options are available:
Level 2 - Online negotiation self-assessment and individual + group reporting (min 10 persons. 

This option combines an initial online-self assessment with a 1-2 hour interview, by telephone or web conference, with a negotiation professional.  This enables our experts to conduct a thorough, in-depth assessment of individual competency levels against our framework. Ideal for individuals or small teams who want to determine where learning and development is required, and perfect as part of a recruitment process, this process concludes with a fully personalized assessment summary and development roadmap.

Level 3 - Full Negotiation Competency Assessment (min 10 persons – Includes self-assessment and 1-2 hour corroboration interview by web conference. Individual and team-wide reporting.
A full team-based competency assessment, with customization options, including managed online self-assessment, corroboration interview and suite of reporting. This option is designed to give individual and team-wide assessment of strengths and opportunities for development and to identify gaps for improvement based on best practices.
Please note: The above prices are quoted exclusive of Value Added Tax (VAT) and may be subject to UK VAT, or the local equivalent in the customer's country of purchase, at the prevailing rate, dependent on the status of the customer (B2B or B2C) and the nature of the products being purchased. If you are a B2B customer for our services in the RoW you may find that you need to account for VAT in your country under the reverse charge mechanism.
---
Share this Product
---
More from this collection