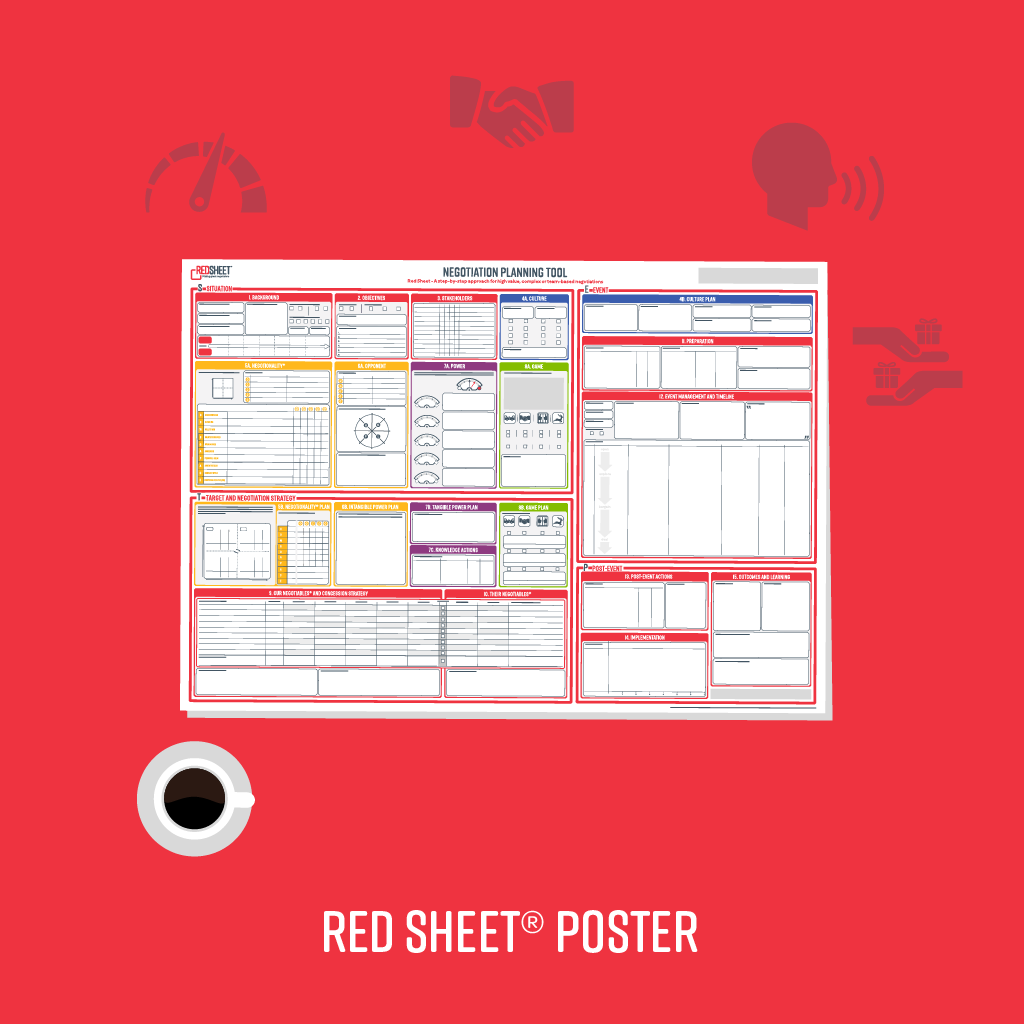 Red Sheet Posters
A1 Size Red Sheet Posters
Used successfully for many years to deliver a winning performance time after time, the A1-sized Red Sheet® poster is still favoured as the way teams like to collaborate and ensure alignment when preparing for more complex negotiations.
Buy A1 Red Sheet Negotiation Red Sheets here in order to support your purchasing team in using the Red Sheet Methodology before your next round of supplier reviews. Or for your own needs.  The perfect companion when using the Red Sheet Methodology by purchasing an online license or the book.
Please be aware that our policy is to send physical goods once payment has cleared and with software purchases to release credentials within 1 business day. Further to this our accounts department will aim to provide a formal invoice within 5 working days of shipping.  You might be charged additional duties and import taxes when you receive the shipment. 
Please note: The above prices are quoted exclusive of Value Added Tax (VAT) and may be subject to UK VAT, or the local equivalent in the customer's country of purchase, at the prevailing rate, dependent on the status of the customer (B2B or B2C) and the nature of the products being purchased. If you are a B2B customer for our services in the RoW you may find that you need to account for VAT in your country under the reverse charge mechanism.
---
Share this Product
---
More from this collection