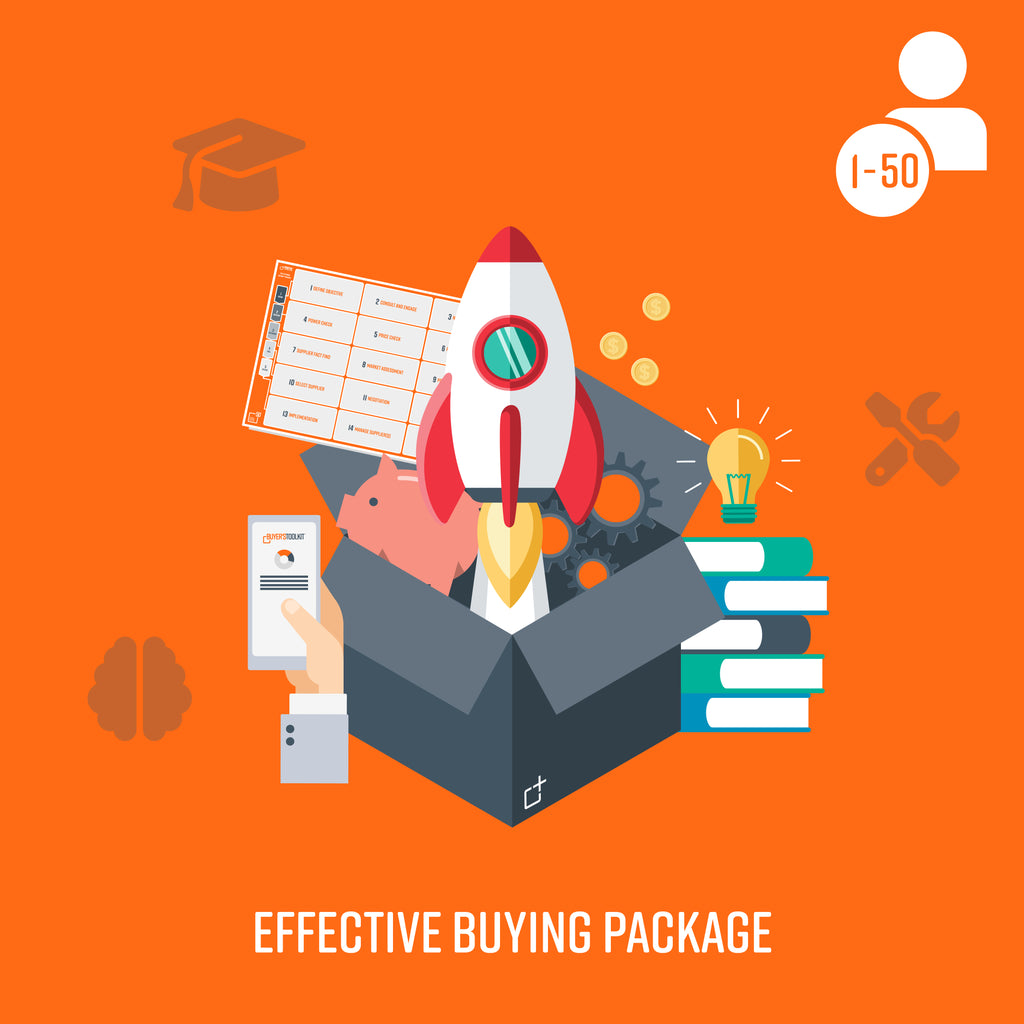 Procleus - Effective Buying Package
A package to help you buy or source more effectively. Includes access to our Buyer's Toolkit learning modules and knowledge, our simple 5D Power Buying® process for effective buying, and intelligent workflow tool - Buyer's Toolkit Online. 

Modules included:
Learning Academy
The Buyer's Toolkit
Classic Toolkits
The Buyer's Toolkit
Intelligent Workflow

Buyer's Toolkit Online

Who it's for:
Individuals or those in companies who buy/source, or who want to learn how to buy/source more effectively.
Those responsible for buying or who interface/interact with suppliers or manage contracts.
Small-medium sized buying teams wishing to move from tactical to strategic buying.
If you are interested in this package for 50+ users, please contact us for our Enterprise pricing.

Note: Standard Terms and Conditions apply to all licenses and training courses.
Please note: The above prices are quoted exclusive of Value Added Tax (VAT) and may be subject to UK VAT, or the local equivalent in the customer's country of purchase, at the prevailing rate, dependent on the status of the customer (B2B or B2C) and the nature of the products being purchased. If you are a B2B customer for our services in the RoW you may find that you need to account for VAT in your country under the reverse charge mechanism.
---
Share this Product
---
More from this collection