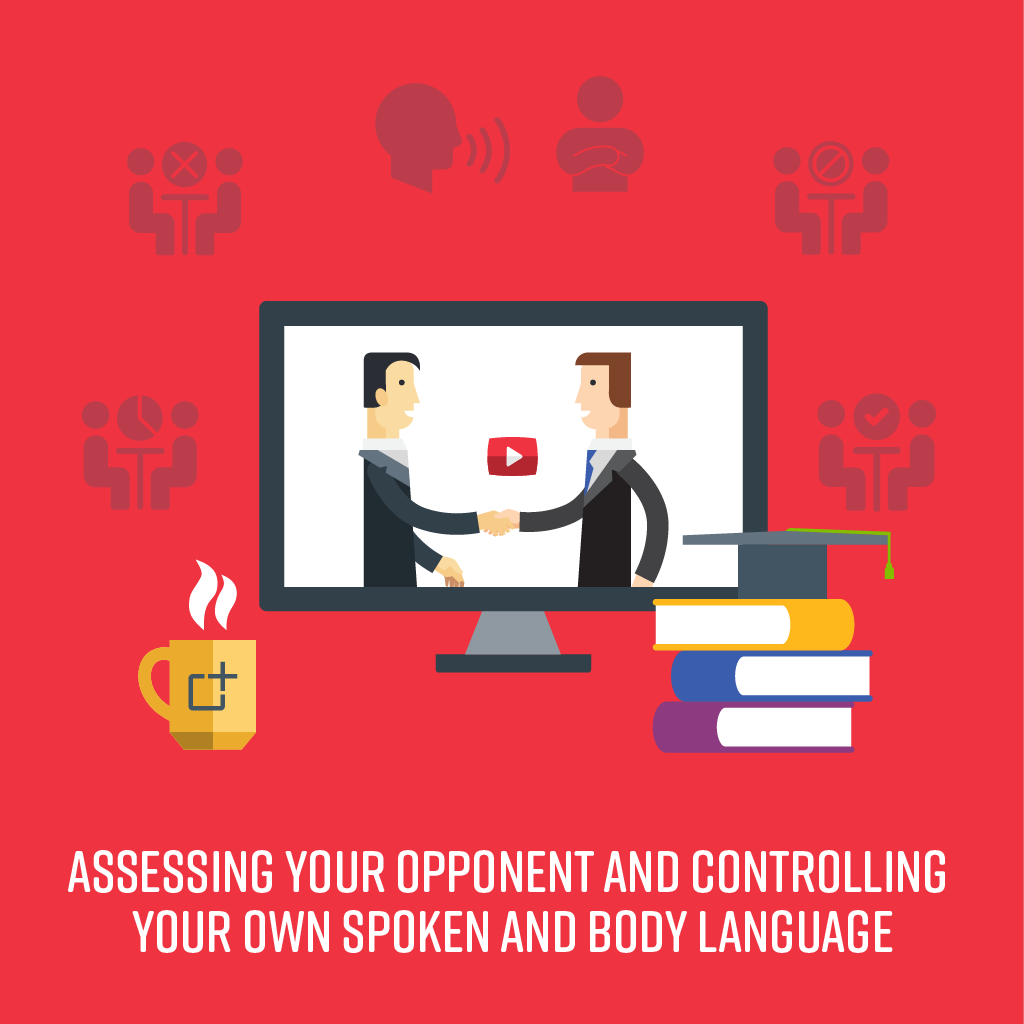 Assessing your opponent, controlling your own spoken and body language
What is it? This course focuses on the use of body  and spoken language in negotiation. There is nothing soft about soft skills. They are set of qualities or character traits that we all have. They are who we are and encompass our attitudes, habits and the way we interact with people.
How does it work? This learning module will provide you with a deep understanding on how we all act and react during a negotiation and provide you with the tools to read your opponent. Most importantly, controlling what is "on view" not only allows us to decide how we are perceived by others but how to influence our interactions with them. With deliberate practice you will learn to use your innate skills and will achieve greater and more successful outcomes.
What is the structure of the course?  It is a 60-minute interactive multimedia eLearning module comprising of video, images, text and knowledge checks. 
Who is it suitable for?  Novice to Expert.
When is it useful?  The application of the skills should be ueed during the negotiation itself
Time to Complete: 60 minutes
Please note: The above prices are quoted exclusive of Value Added Tax (VAT) and may be subject to UK VAT, or the local equivalent in the customer's country of purchase, at the prevailing rate, dependent on the status of the customer (B2B or B2C) and the nature of the products being purchased. If you are a B2B customer for our services in the RoW you may find that you need to account for VAT in your country under the reverse charge mechanism.
---
Share this Product
---
More from this collection