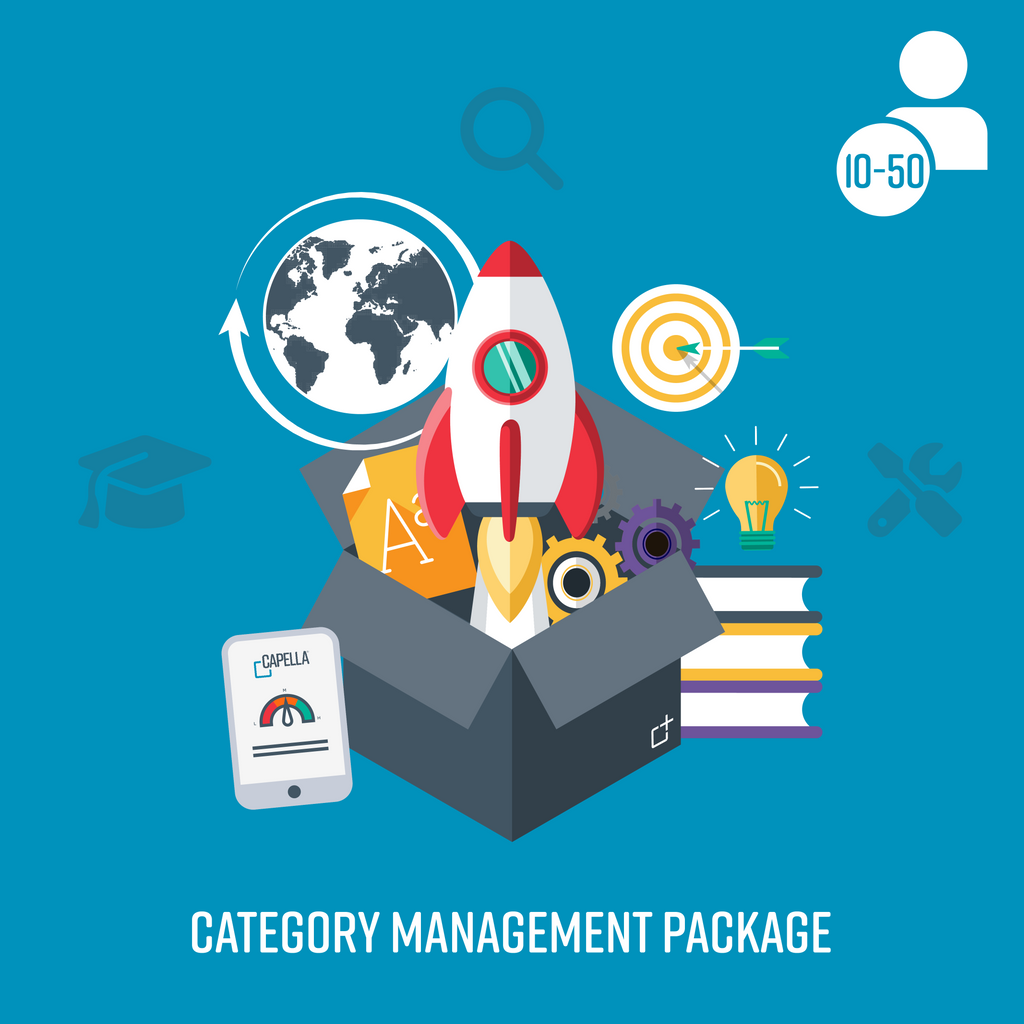 Procleus - Category Management Package
Equip your team and implement effective category management with our proven 5i® process, resources, tools and templates and our full learning library. Understand individual areas for development with our procurement competency assessment and build tailored learning and development programs for Category Management.
With our Sustainable Procurement bolt-on as part of the package, you will have everything you need to make highly effective category management and sustainability key enablers of business success. 
This package includes everything you need to implement effective Category Management within a small or medium-sized procurement team (minimum of 10 users, maximum of 50).


Modules included:
Learning Academy
Access to our vast digital library of learning modules, with self-study and on-demand video learning for all core processes, tools and activities.
Category Management
Sustainable Procurement

Classic Toolkits
Category Management - 5i® Category Management sourcing and 5i® Lite toolkit.
Sustainable Procurement - OMEIA® Sustainable Procurement process.

Assessment
Procurement Competency Assessment - Individual online self-assessment with optional group report. An online, statement-based assessment allowing users to assess themselves across 5 key areas of procurement competency. We guide users to make personal observations and comments before a downloadable report is generated showing a GAP analysis against the specific role they are being assessed against. For larger teams of more than 25, there is the option for an entire organization to do the self-assessment, and we will take the data and amalgamate it into one downloadable group report.

Who it's for:
Any organization attempting to implement or establish effective Category Management.
Strategic procurement professionals looking to develop capability in Category Management.
Organizations that need to drive sustainability for what they buy. 
If you are interested in this package for 50+ users, please contact us for our Enterprise pricing.

Note: Standard Terms and Conditions apply to all licenses and training courses.
Please note: The above prices are quoted exclusive of Value Added Tax (VAT) and may be subject to UK VAT, or the local equivalent in the customer's country of purchase, at the prevailing rate, dependent on the status of the customer (B2B or B2C) and the nature of the products being purchased. If you are a B2B customer for our services in the RoW you may find that you need to account for VAT in your country under the reverse charge mechanism.
---
Share this Product
---
More from this collection