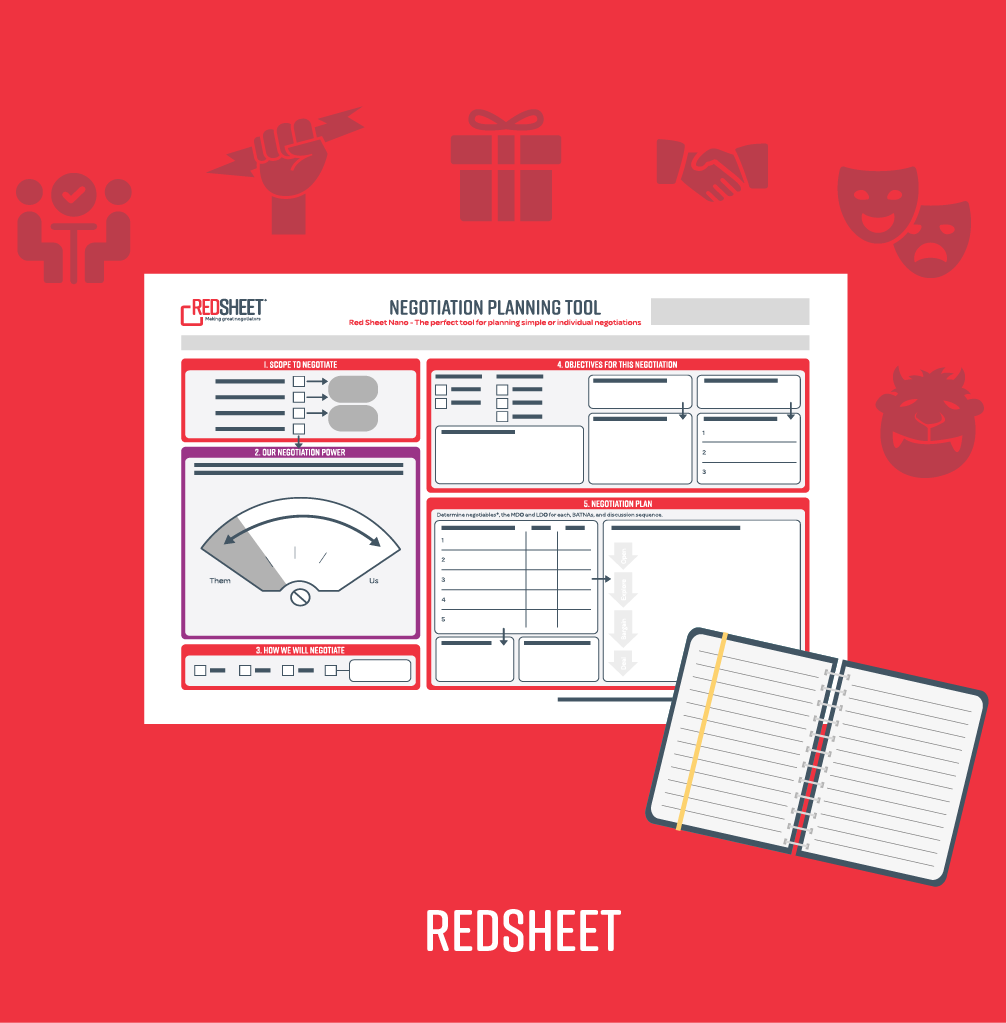 Red Sheet ® Classic
Click here to contact us for further pricing options
Master The Art of Negotiation with the original Red Sheet tools, Red Sheet® Classic is everything you could ever need to plan and conduct any type of negotiation and provides access to a vast library of negotiation resources.
Red Sheet Classic is an online negotiation platform designed to help you utilise our popular paper-based Red Sheet negotiation tools. Depending on the scale and complexity of your negotiation, this will help you understand the key steps involved in negotiation planning by taking you through each step.
For simple or individual negotiations we have the Red Sheet Nano tool, for everyday or small professional negotiations it's the Red Sheet Lite tool, and for high-value, complex or team-based negotiations we have our original Red Sheet tool.
If you would prefer to complete one of our physical negotiation tools then Red Sheet Classic is for you. These tools, along with subscription options for Red Sheet Classic, can be bought from our online Store here.
Please note: The above prices are quoted exclusive of Value Added Tax (VAT) and may be subject to UK VAT, or the local equivalent in the customer's country of purchase, at the prevailing rate, dependent on the status of the customer (B2B or B2C) and the nature of the products being purchased. If you are a B2B customer for our services in the RoW you may find that you need to account for VAT in your country under the reverse charge mechanism.
---
Share this Product
---
More from this collection